Sammy's friends foundation would like to thank the following facilities for their continued support!
New Jersey Pediatric Feeding Associates
150C Tices Ln, East Brunswick, NJ 07940
Tel: (732)698-1100
Nancy Calamusa SLP/Feeding Specialist

Special Strides Therapeutic Riding Club
118 Federal Road, Monroe, NJ 08831
Tel: (732)446-0945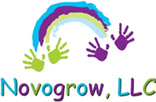 Novogrow Pediatric Physical Therapy
1033 River Road, Suite 3, New Milford, NJ 07646
Tel: (201)836-6250
Azriel Novogroder PT
Sammy's Friends Foundation
Please feel free to contact us at anytime if you would like to donate or are willing
to learn more about us. We strive to respond to all inquiries.