Welcome To Sammy's
Friends Foundation
Where Therapists and Families Come Together
We are a private charity organization based in NJ. We strive to educate, support, and provide monetary assistance to cover developmental therapy costs for families with children of chronic illnesses.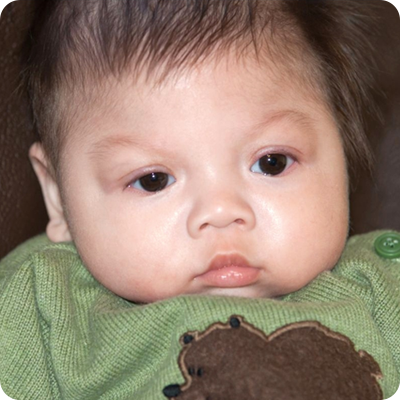 Samuel a.k.a. Sammy
Sammy was a sweet baby boy who loved cuddles, bath time, and the good oldies songs. He was also a child with complex medical diagnosis including Infantile Spasms and Williams Syndrome. In his short journey on earth, Sammy had touched many people's hearts. In loving memory of him, this foundation is established to carry on his legacy and to help other special children like him.
In 2011, their precious baby boy, Samuel, was diagnosed with Infantile Spasms at 4 months old. Infantile Spasms is a devastating childhood epilepsy disorder and is notoriously difficult to control. Children with this diagnosis typically face a multitude of developmental delays and challenges. After undergoing trials of various anti-epilepsy drugs, Samuel finally became seizure free with a ketogenic diet at 8 months old.
Samuel's parents sadly lost Samuel at 16 months in June 2012 due to an acute, viral induced onset of Pancreatitis. During his journey, Samuel's parents have met various wonderful doctors, nurses, and most important of all, developmental therapists who helped Samuel achieve his full potential.
Sammy's Friends Foundation
Please feel free to contact us at anytime if you would like to donate or are willing
to learn more about us. We strive to respond to all inquiries.